| | |
| --- | --- |
| | |
| | |
" En mi corazon hay un lugar reservado solo para ti---No solo porque te quiero ---Sino por todo lo que eres para mi!"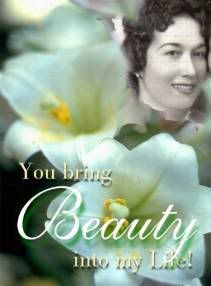 Thank you Donna (In memory of Ruth Hobbs)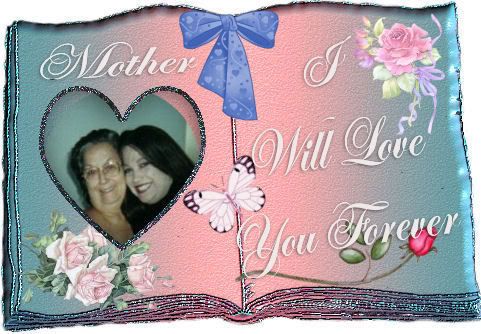 Thank you, Margaret ( In memory of Nellie Buonpane)

This memorial website was created in the memory of our loved one, my mother, Margarita Santiago who was born in Puerto Rico on December 05, 1932 and passed away on October 21, 2005 at the age of 72. We will remember her forever. There is so much I could say about my beloved mother. My mother was a truly beautiful, generous, giving, caring, understanding person. I have never known any person whose beauty, inside and out, could compare to hers. Her heart and her spirit were so strong. She gave herself freely and without fear in every one of her friendships, regardless of how many times she'd been hurt by people. She was sweet and thoughtful and honest and true. She was artistic, creative, hard working, intelligent, pure, and funny. Oh and how she loved to make people laugh--especially ME! Her jokes were always there, and remain still in my thoughts. Above all, mom gave me unconditional love. She had a remarkable love for me--her daughter.
Thank you mommy so very much, for being my mother! You will be honored and remembered forever by everyone. I Love you mom, I Love you, mom-- I love you!


Thank you, Claire (In Memory of Rita Darcy)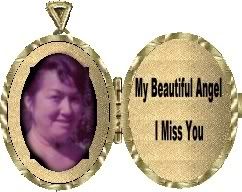 Thank you, Donna (In memory of Ruth Hobbs)



Mother
Your words of wisdom guide me each day,
I smile as I echo the words you say.
A shoulder to lean on, and ear to hear
Challenges and celebration with you I shared.
I treasure memories of days in the past.
Those special times will forever last.
Like you there is no other
I Love you forever my dear mother.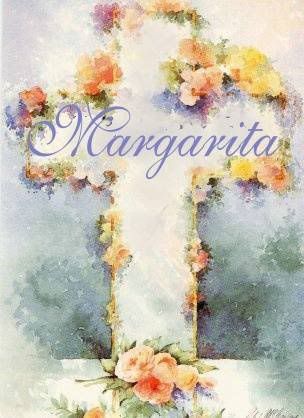 Mother
You were a true blessing from the Lord above,
To treasure, respect and truly love.
Mom, a true friend of the heart,
I feel your closeness even now that we are apart.
Yet, I still feel your warmth and know you care,
A special bond is forever there,
Your unconditional love is like no other,
I love you my dear mother.




Letter to My Daughter

Baby, please don't feel guilty
It was just my time to go.
I see you are still feeling sad,
And the tears just seem to flow.

We all come to earth for our lifetime,
And for some it's not many years
I don't want you to keep crying
You are shedding so many tears.

I haven't really left you
Even though it may seem so.
I have just gone to my heavenly home,
And I'm closer to you than you know.

Just believe that when you say mommy
I'm standing next to you,
I know you long to see me,
But there's nothing I can do.

But I'll still send you messages
And hope you understand,
That when your time comes to "cross over,"
I'll be there to take your hand.



TheCord

We are connected, my mother and I,
by an invisible cord not seen by the eye.
It's not like the cord that connects us at birth,
this cord can't be seen by any on earth.
This cord does its work right from the start,
it binds us together, attached by the heart.
I know that it's there, though no one can see
this invisible cord, from my mother to me.
The strength of this cord,
it's hard to describe,
it can't be destroyed, it can't be denied.
It's stronger than any cord man could create;
it withstands the test, can hold any weight.
And though you are gone and you're not here with me,
the cord is still there though no one can see.
It pulls at my heart, I am bruised, I am sore,
but this cord is my lifeline as never before.
I'm thankful that God connects us this way,
A mother and child...death can't take it away.



My Angel

There's a special angel in Heaven,
That is a part of me.
It is not where I wanted her,
But where God wanted her to be.
She was here just a moment,
Like a night time shooting star.
And though she is in Heaven
She isn't very far.
She touched the hearts of many,
Like only an angel can do.
I would've held her every minute,
If the end I only knew.
So I send this special message,
To Heaven up above.
Please take care of my angel,
And send her all my love!


Thank you, the Trevizo Family (In memory of Christopher Trevizo)